Nicole Tuck is the wife of the world-famous DJ Khaled. She is from the United States and was born on the 7th of December 1975, making her a Sagittarius. She has worked unofficially as her husband's manager for some time, but not much is known about Nicole Tuck before she met DJ Khaled. Rumour has it that she is of Palestinian, African heritage and is from a well to do family.
What we do know about Nicole Tuck is that she is quite the student, having graduated from Marymount Manhattan College in 2002, and then going on to complete her Masters in Business Administrations at Fordham University, where she graduated in 2005.
Check out our list of things facts about Nicole Tuck that you probably had no idea about:
Nicole Tuck met DJ Khaled before he was well known
The pair first met in the 1990s before DJ Khaled became a worldwide sensation and have now been a couple for eleven years.
She became her own boss in 2011
Nicole Tuck started her own company in 2011. It is called ABU Apparel, and after a short stint, it became unsuccessful.
They have a son together and more on the way
Nicole Tuck and DJ Khaled have a son called Asahd Tuck Khaled, who was born in 2016. He often features in the couple's social media posts.
DJ Khaled filmed Nicole Tuck in Labor
From the moment she went into labor right up until Asahd was born, her husband filmed the entire thing for his fans on social media. You can check it out below.
Right before Asahd was born, DJ Khaled got down on one knee and asked Nicole Tuck to marry him
He then proposed to Nicki Minaj in 2013
Wait what? Yeah, that's right. He popped the question to Nicki in 2013, but the couple says it was a joke. Or was it?
Nicole has a large following on Instagram
Well, it largely depends on who you are comparing it to. She has 30,000 followers, which is a drop in the ocean compared to her son, who has 1.9 million people following him on a social media platform he can't even use yet. Her handle is @therealnictuc.
They got married in secret
Apparently, the couple tied it shortly after their baby boy was born back in 2016, but nobody is entirely sure. There are no photos from the media or news reports on the wedding as it was all held behind closed doors. Fans are shocked because DJ Khaled is so notorious on social media.
DJ Khaled was an ambassador for her business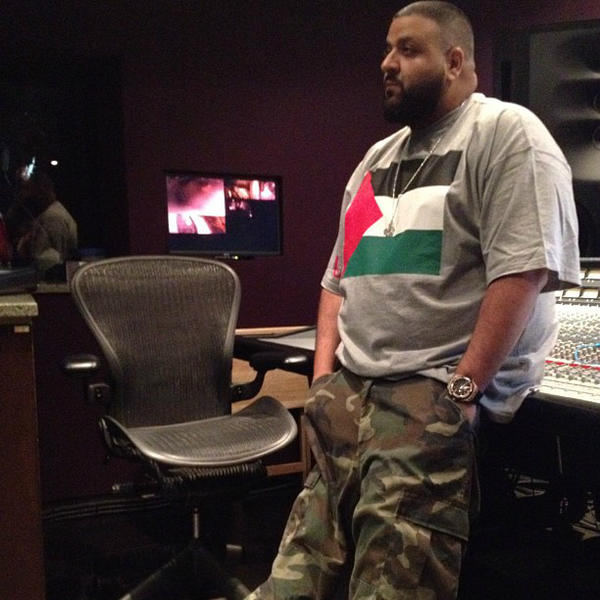 Shortly after bringing her dream to life and creating ABU Apparel, she enlisted her world-famous husband's help. He became a brand ambassador for her brand, which initially helped drive sales through the roof. However, the initial buzz died down, and sales slumped so much that she had to shut the business.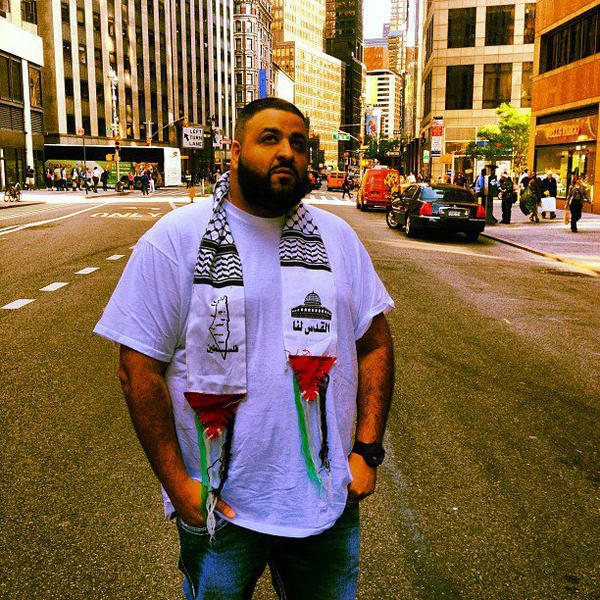 ABU Apparel is actually short for one of the mantras that Nicole Tuck lives her life by, and it stands for "Always be You."
Their shared house is worth a fortune
The pair moved into Robin Williams' old house shortly after he passed away. It is located in the Mulholland Estates in LA and is worth an eye-watering $20 million.
Nicole Tuck has a Bentley
To add to their lavish house, she always drives a Bentley that is worth $70,000.
Related: 10 Things about Jessica Rogan
The stunner is a towering 5 foot 7 inches, which makes DJ Khaled, who stands at just 5 foot 5 inches tall, seem a little short.
DJ Khaled let slip in a recent interview that he and Nicole Tuck are growing their family and are expecting another child, which means Asahd will become a big brother.
Anyone who has ventured onto DJ Khaled's social media channels will often see him mention how often Nicole workout and details her routines. However, it is quite apparent she doesn't enjoy being filmed in the heat of the moment.
They had a birthday party together
The pair had a joint birthday party because their birthdays are only a couple of days apart. In 2018, they had a big party where they received watches worth a staggering $159,000.
Related: 8 Things about Rachel Minnie Sharp
Nicole Tuck is pregnant again!
After DJ Khaled let it slip in an interview, it was confirmed by the couple on the 12th of September that she would be expecting another baby. They are going to have a boy again. Their announcement on Instagram now has millions of views, and you can watch it below:
Nicole Tuck has one brother
The brother of Nicole Tuck is called Jonathan Tuck, and he is her only sibling.
Did you know many of our facts about Nicole Tuck? What are your thoughts on their latest child news? Let us know below.