You better believe it, he's back once again. Lionsgate has released details that John Wick 5 is in progress.
What makes this announcement so amazing is that John Wick 4 has not even been released yet and actually hasn't even begun filming. The studio is very keen to keep Keanu reeves and all his star power on board with the franchise for the foreseeable future. to make life a little bit easier they are filming the next installments back-to-back so while it may take longer to conclude filming will have two movies at the end of it rather than one
The news took fans by surprise but was confirmed during Lionsgate's quarterly profit call. Now, details are not entirely clear, but the expectation is to shoot the two movies one year from now. Just after Keanu Reeves wraps up working on one of the world's most iconic franchises, The Matrix. the star will conclude filming The Matrix 4 before switching gears and taking on the John wick role once again.
John Feltheimer, the Lionsgate CEO, said:
"We're also busy preparing scripts for the next two installments of our John Wick action franchise, with John Wick 4 slated to hit theatres Memorial Day weekend 2022. We hope to shoot both John Wick 4 & 5 back to back when Keanu becomes available early next year."
Details of whether Chad Stahelski will come back to production have not yet been released, but it seems almost inevitable as Stahelski co-coordinated the first movie alongside David Leitch. Stahelski has already been confirmed for John Wick 4. If the motion pictures do shoot consecutively, it wouldn't bode well to have another director take over midway through. Shay Hatten is set to write the script for this installment, while Derek Kolstad penned the initial three portions.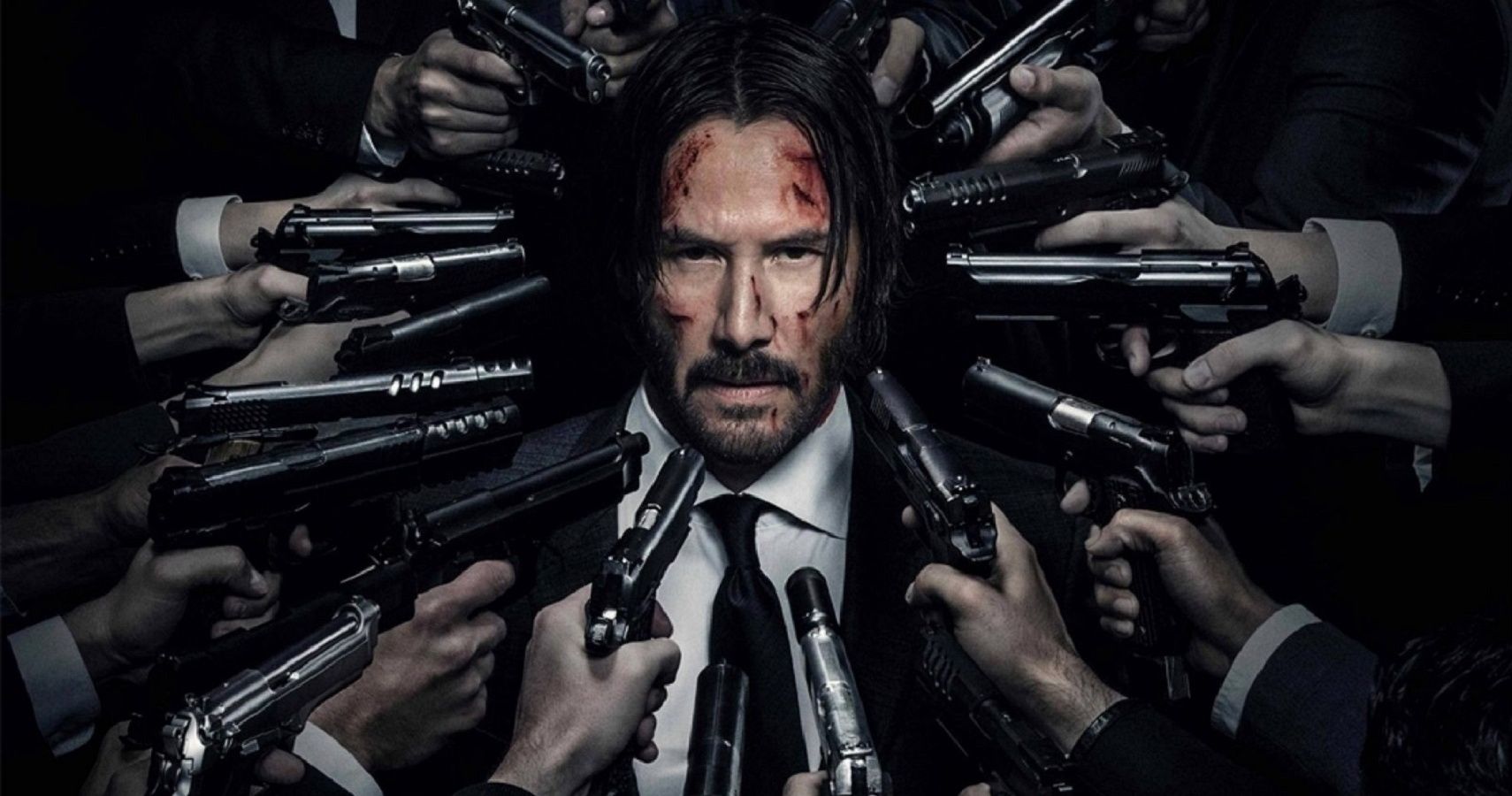 When will John Wick 5 be released?
Initially, John Wick 4 was scheduled for release in May 2021. However, the current shutdown in Hollywood is making the likelihood of this occurring very rare. It may spell good news for the filmmakers as it gives them more time to flesh out the story for not one, but the next two installments.
RELATED: Keanu Reeves Teases The Matrix 4 After Filming Resumes
Besides the motion pictures, Starz and Lionsgate have also joined forces for a TV show which takes place in the same universe, occurring in a similar universe named The Continental. A side project, called Ballerina, is additionally underway.
What happened in the last John Wick?
The latest movie, John Wick: Chapter 3 – Parabellum, was delivered to our screens in 2019. It picks up in the wake of John Wick murdering an individual from the High Table and ends up with him on the run, deprived of the organization's protection. The professional killer winds up with a $14 million price tag on his head. He then has to battle his way through New York and fight for his life. Luckily, it left a tonne of room for sequels to happen.
Take a look at the best fight scenes from the franchise:
Has John Wick been a box office success?
The first installment of John Wick was released without a lot of fanfare and actually flew under the radar of many movie fans. The first movie was released in 2014, netted $88 million worldwide, and has an IMDb score of 7.4 with over 500,000 reviews.
Since then, the franchise has continued to grow in popularity, with each movie netting nearly double the previous. John wick 3 saw ticket sales of over $300 million, which was double the second installment.
John Wick 4 is now set to hit theaters on May 27, 2022. John Wick 5 doesn't yet have a delivery date set. Check back with Entertainment Dose to get up to date information on the John Wick 5 release date.
What are your thoughts on them filming John Wick 5 back to back? Which of the movies is your favorite? Let us know below.